Last week my recipe for the No Kitchen Cookie was published on the MindBodyGreen website!
Here is what you missed…
 "When I moved to Chiang Mai, Thailand, seven months ago, I did not anticipate that the typical Thai apartment would have no kitchen!
At first, this seemed like a problem. However, after you discover all the fresh, healthy food readily available outside your doorstep for $1-3 per meal, you start to gain perspective. It is often more expensive in Thailand to cook at home than it is to eat the local street food.
However, I still miss cooking, especially fun treats from time to time.
Here is a creative way to make cookies with a very limited kitchen. When the sweet tooth strikes, you can quickly whip up this healthier option to processed sugary sweets."
Click here to read the full article with the ingredients and directions.
And here are some additional photos to help you throw these little morsels together! It takes about 5 minutes.
Combine equal-ish amounts of shredded coconut, ground flax, and chopped almonds.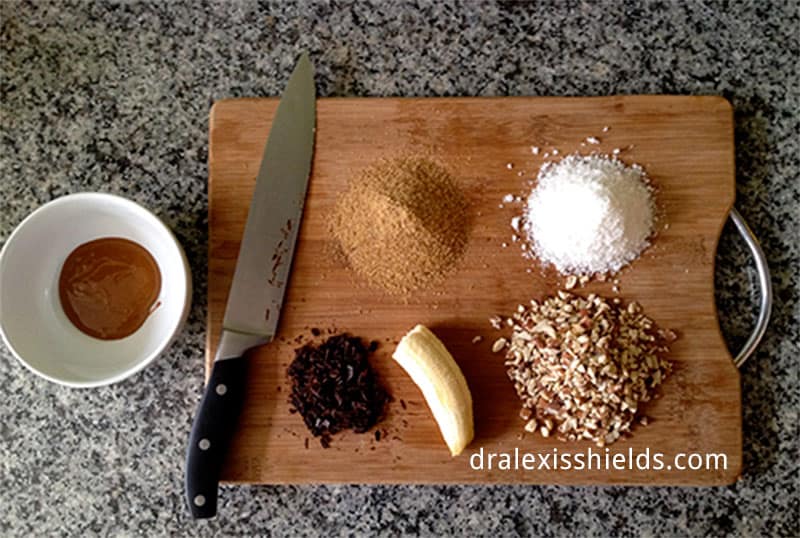 Mash banana into almond butter.
Don't have almond butter? Try peanut, cashew or sunflower butter. Also-check out this article on how to make your own almond butter with raw almonds & a food processor.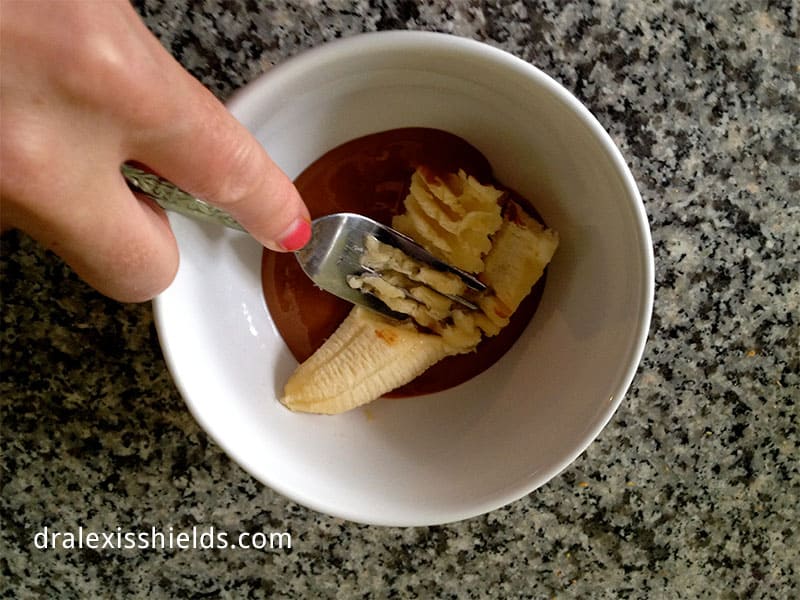 Mixture should be slightly sticky and form into a ball easily when rolled between your hands.
If mixture is too sticky add more flax, coconut or almonds. If mixture is too dry, add more coconut oil.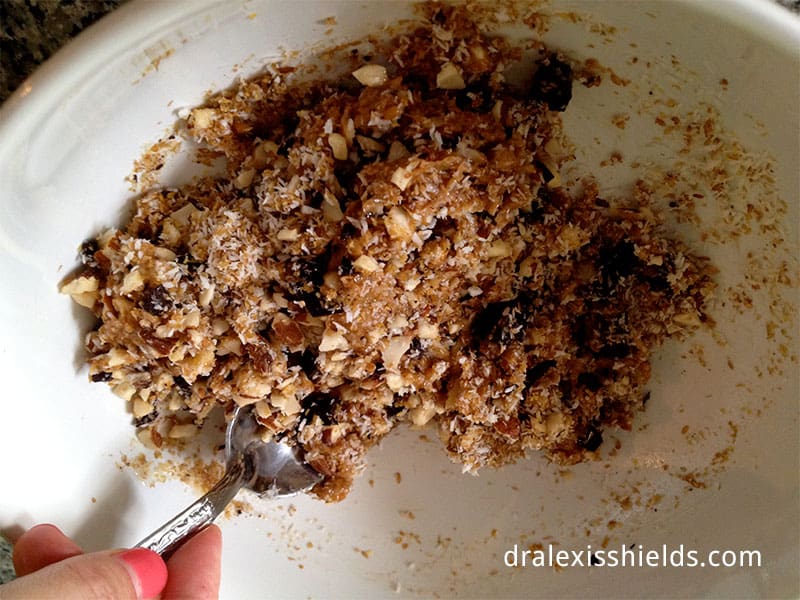 Bon Appetite!
Like this? Click "Pin It" to share it!!
Sincerely,
Dr. A
ps. Do you have your own favorite grain-free, dairy-free treats? Please post the link below in the comment section!